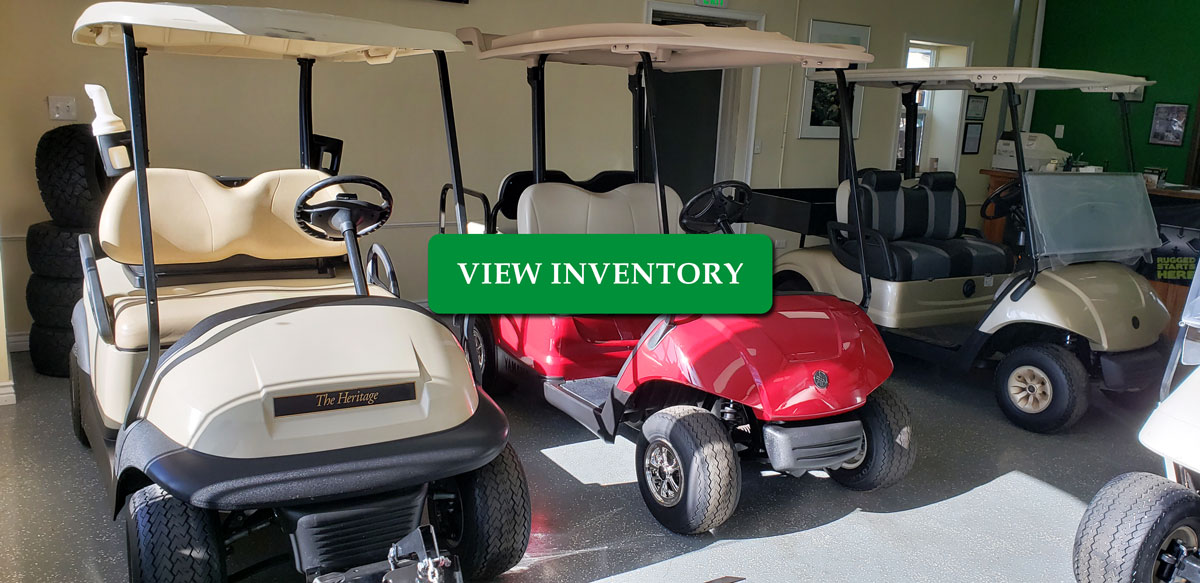 Quality Carts and More
When the time comes to purchase a new golf cart (or one that's new to you), you likely look for a few key qualities in a golf cart dealer: experience, great selection, knowledgeable assistance, and reasonable prices. Here at Golf Cart Doctor Inc., we offer all of that and more. Whether you are looking for a brand new Yamaha or an affordable, gently used option, we will help you find the perfect cart for your needs. Here is a closer look at our golf carts for sale and golf car accessories:
NEW CARTS:  If you are going to put the time, money and effort into buying a new golf cart, you deserve to know that you are getting the very best. As a fully authorized Yamaha dealer, we are proud to offer only the best golf carts for sale in Aurora and Denver, CO. With a strong history and a reputation for innovation, Yamaha manufactures a wide range of carts, with something for everyone – whether it be for leasing, maintenance, security, personal use and more. You will find them all at Golf Cart Doctor Inc.

USED GOLF CARTS:  We happily provide used golf carts in Aurora, CO for all of your leasing, maintenance, security, and golfing needs. We stock only the best gently used golf carts we can find, and we take special care to ensure that we give our used cart customers the same attention and assistance that we give to our new cart customers.

ACCESSORIES: Looking for a new windshield, enclosure, cargo box, seat, snowplow, headlights, cooler, ball washer, drink holders or other course essentials? You will find all the golf cart and club car accessories you need and more at Golf Cart Doctor Inc. For a price list of club car and golf cart accessories, please visit our Inventory page.
Companies and individual golf cart owners in the Aurora, CO area know they can count on Golf Cart Doctor Inc. for great products and fair prices on golf cart repairs, propane tank refills, and more. To learn more about our selection of golf carts for sale and club car accessories, please give us a call at 720-350-2600, or visit our Contact Us page.